#1 In Web Hosting
Ultra Fast and Unlimited Free SSL Hosting
Web Hosting plans from $1.99/month SSL Free + Web Builder + 480 Applications with Softaculous
Platforms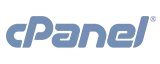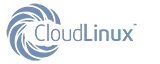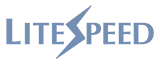 Stability Speed ​​Security Hosting Reselhost
The best Web Hosting and Reseller Hosting plans with incredible Discounts
Incredible discounts
Active Now
Money Bank Guarantee
The best world-class hosting and the fastest
We have the best infrastructure to offer you the best service with special features for your website, company and for resellers.
cPanel Control Panel

Flexible and easy-to-use control panel allows you to manage your website or your reseller extremely quickly, providing a fantastic experience for Hosting and Reseller with WHM panel.

OS CloudLinux

Ensuring Cloud Stability in all services, which allows us to offer our clients 100% Uptime and a wide variety of PHP, Ruby, Node.JS, Python applications and much more.

LiteSpeed Web Server

Imagine your website 500% faster! With LiteSpeed ​​we make it happen by offering unparalleled speed for your high-performance websites with security.
Migrate from another Hosting?
Don't worry!
Migrating your site can be stressful, so we have a dedicated team of experts ready to help. Save time and money by taking advantage of Reselhost's free and easy migration service.
Request Free Migration
We include systems and services Totally Free!
Keep your sites secure An SSL certificate creates a secure tunnel through which information, including usernames, passwords, credit card numbers and more, can pass securely.
Free Automatic Installation.

Free Automatic Renewals.

SSL Certificates Let's Encrypt.

SSL DV Domain Validation.
Softaculous is a program that integrates the popular automatic system installer included in the Plesk & cPanel panels of each hosting account, with which you can install systems with just one click.
Install popular programs and scripts with ease.

Install PHP or Perl script on your sites.

Wordpress, Joomla, Drupal, Magento and many others.

Performs Automatic Authentications of the installed systems.
Creating a website doesn't have to be a difficult task. Make a virtual store, portfolio or blog yourself without any technical knowledge! It's as easy as using an app on your mobile.
Over 10,000 Modern Templates.

Fully compatible with mobile devices.

Create Websites with a simple step by step.

Publish your sites easily and quickly.
We offer a set of advanced applications for more demanding clients or those who need to create and program their applications in a secure and reliable environment.
Asynchronous event-driven JavaScript execution with NodeJS.

PHP Selector allows you to manage PHP and extensions globally.

Multiple Versions Python, a high-level programming language.

Multiple Versions Ruby, high-level programming language.


WordPress Hosting Easy, Secure and Fast
Try our new WordPress Toolkit, it makes installing, managing and updating your WordPress website a breeze. With thousands of free templates and plugins, you can have your own unique site up and running today.
Start Creating
Web Hosting Applications
Build your website around your favorite app. Our 1-click installer makes it easy to seamlessly integrate advanced software and web applications.
FAQ - Frequently Asked Questions
Web Hosting Services
Whether you are a large or small company, an institution or an individual user, anyone planning to create an online presence will need adequate storage space for their future website
1.

How does the promotional price work?

We offer a discount coupon on some plans with up to 50%, this discount is for the first contract period, which can be 1 month, 3 months, 6 months, 12 months, 24 months or 36 months.
2.

Are SSL Certificates Free?

Yes! The SSL Certificates are free of charge and for all domains and subdomains, both for Web Hosting plans as well as Reseller Hosting plans and for their clients. They are wildcard and automatically installed on every domain, for example: *.domain.com
3.

What are the applications they offer?

In all Web Hosting accounts as well as Reseller Hosting and for your clients, we offer a system installer. With just 1 click you can easily and dynamically install a large number of systems, such as: WordPress, Joomla, Magento, PrestaShop, Drupal, etc. There are more than 480 systems totally free.
Need help? Contact Us Now!
Online Chat to provide you with all the support and information you need